Rio's and Eastern Turkey Hunts
Midwest Whitetail Adventures offers Kansas Turkey Hunts!  Hunt Rio's and Eastern Turkeys  on our 30,000 Acres on Unit #3 in Republican Valley.  All turkey hunts include meals and lodging in our newly constructed 5,100 square foot lodge.  Book now for the turkey hunt of a lifetime!
All hunts include one bird

Dinner and lodging included.
100% kill past 4 seasons.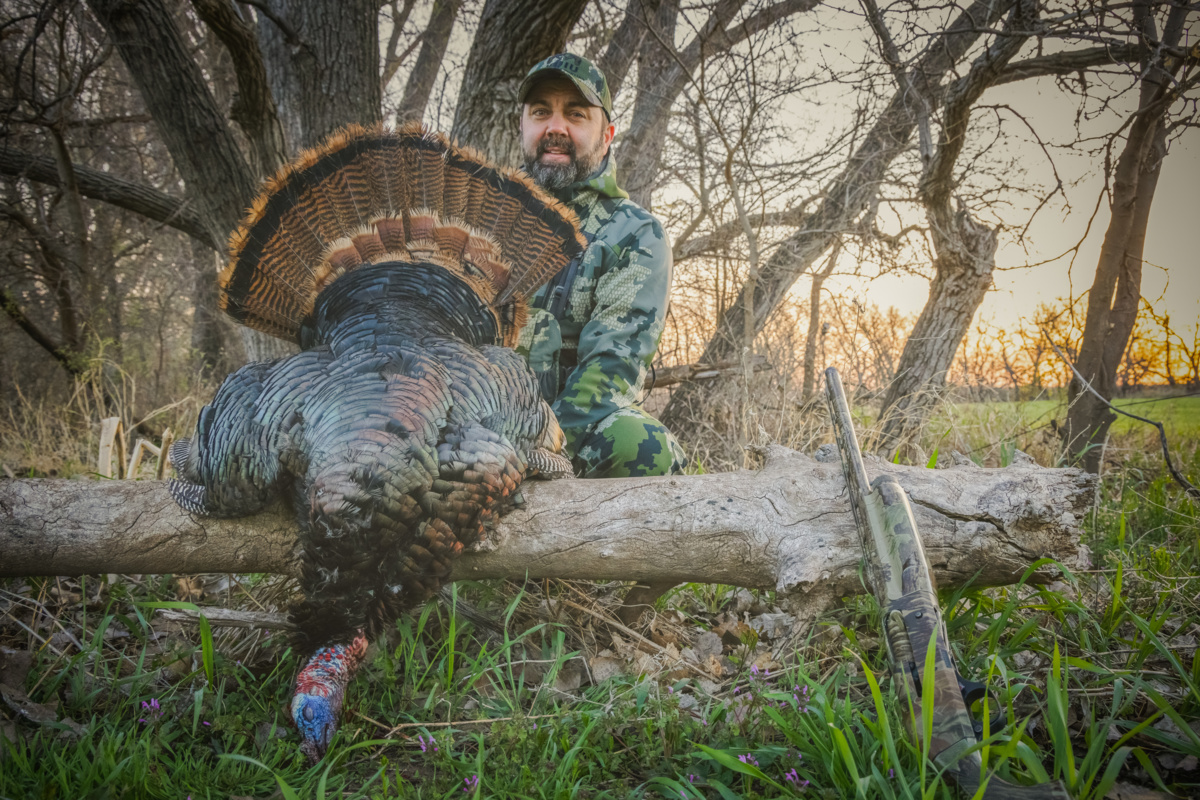 PERMITS & TAGS
In addition to your turkey permit, you MUST have a Kansas hunting license, unless exempt by Kansas Law.
Spring Turkey Combo Fees (purchased by March 31)
Any resident or nonresident may purchase a Spring Turkey Permit/Game Tag Combo and save. The combo includes a permit and game tag valid in Units 1,2,3,5, and 6. The combo must be purchased by March 31 and will save hunters money.
Resident COMBO Permit/Game Tag:  $37.50
Resident Landowner/Resident Tenant COMBO Permit/Game Tag: $20.00
Resident Youth COMBO Permit/Game Tag: $12.50
Nonresident COMBO Permit/Game Tag: $87.50
Nonresident Tenant COMBO Permit/Game Tag: $45.00
Nonresident Youth COMBO Permit/Game Tag: $22.50
Spring Turkey Fees (after March 31)
Resident Permit: $ 27.50
Resident Landowner/Resident Tenant Permit: $15.00
Resident Youth Permit: $ 7.50
Resident Turkey Game Tag: $ 17.50
Resident Youth Game Tag: $7.50
Nonresident Permit: $ 62.50
Nonresident Turkey Game Tag: $ 32.50
Nonresident Youth Permit: $12.50
Nonresident Youth Game Tag: $12.50
Nonresident Tenant Spring Turkey Permit: $32.50
MIDWEST WHITETAIL AVENTURES ON BOWHUNTING.COM
Chasing Kansas Turkeys & Twisters
Midwest Whitetail Adventures recently had the honor of a visit from Brodie Swisher from bowhunting.com, the #1 source for bow hunting and archery info. Read more about Swisher's experience by clicking the button below: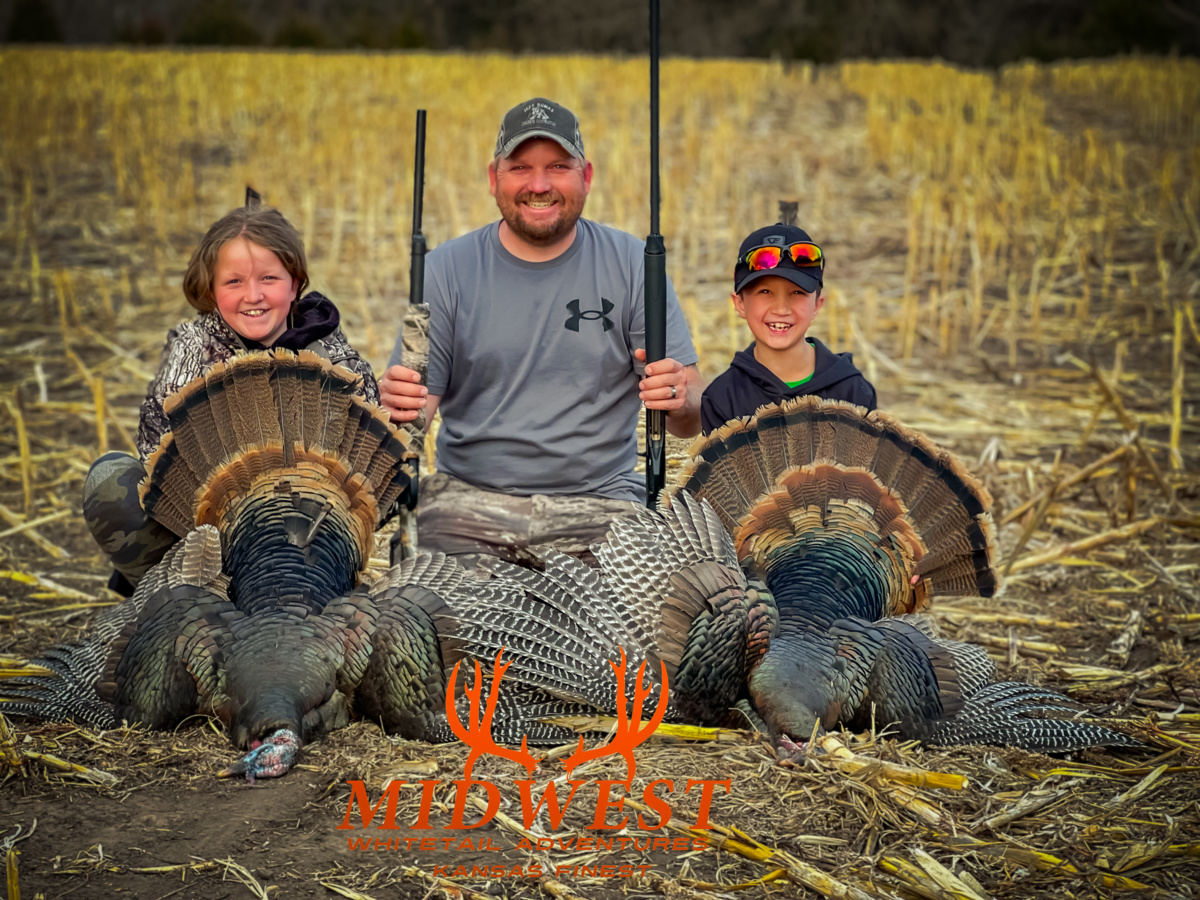 Turkey Hunts
April 29 – May 1- Shotgun

$1500 / 1 bird
$2000 / 2 birds